A STORY THAT NEEDS TO BE TOLD
Through the lens of Chiang's run for California governor we explore race, privilege and the promise of American democracy. Our American Dream is founded on the idea that every American born boy or girl can be President —regardless of their race, color or creed.  We live in a colorblind society that judges people on the content of their character.
The documentary examines why a good man, a dedicated public servant who embodies the American Dream came up short. Chiang faced bias, prejudices and perceptions which made it an unfair fight from the start. Using Chiang's campaign as a backdrop, we hope to examine what it means to be a person of color in this country — and to show how far we have come and how far we still need to go to achieve equality for all.
We cannot divorce race from politics – particularly given the divisive and polarizing nature in America today with the rise of white nationalists. With a President in the White House fueling racial divisions, our country has never been more divided over race. By telling Chiang's story we pave the way for other Americans who are not born into privilege to help lead our nation.
Can the American Dream exist when racism and prejudices impede great potential leaders from taking their rightful place as leaders of the free world?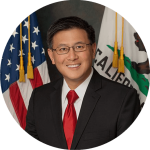 Candidate for Governor
John Chiang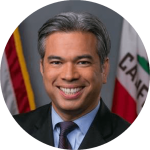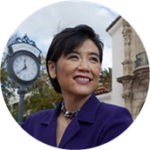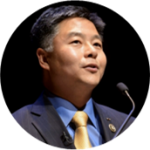 California State Controller
Betty Yee
Ronald W. Wong, Producer
Founder of APALF and President of Imprenta Productions, Ron has been involved in politics and political campaigns for the past 30 years. He has won nearly 100 awards for his creative work including the production of commercials, public service announcements (PSAs), and traditional and digital advertising.
A recognized expert in marketing, politics, communications, and advertising targeting diverse communities, Ron brings to life the wealth of three decades in issues dealing with race, social justice and leadership. He has fought for civil liberties and social justice issues from diverse posts at The ACLU, The United States Department of Justice, The State of California Governors' Office, as well as from private practice and non-profit sectors. His deep roots and insight into what goes on behind closed doors among key opinion leaders, business executives and elected officials provide a perspective that serves as a wake-up call for all of us who, at one time or another, have had to struggled to win our place at the table.
Tony Shyu, award-winning director and film-maker. Tony received his B.A and M.F.A. in film from Art Center College of Design. He is a noted commercial director and award-winning screenwriter.
Tony is best known for Tequila Body Shots (1999), Macau Omen (2018) and Macau Twilight (2007). His film, Macau Omen won best screenplay at the 2012 Gotham film awards. Macau Twilight was an official selection the BFI London Film Festival. The PSA commercial he directed for Vote staring George Takei, John Cho, and Constance Wu won the 2016 Videographer award.